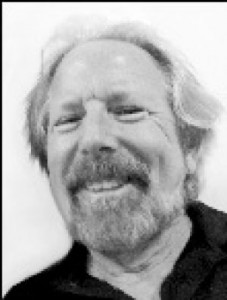 Born: September 19, 1959
Died: November 6, 2013 Waco, McLennan County, Texas
Son of Charles Richard Furman Baker, Jr.  and JoAnn Block Wise
Spouse: Sharon Kaye Arnold Baker (1958 – 2005)
WACO, Texas — Charles Richard "Rick" Furman Baker III passed away peacefully on Wednesday, Nov. 6, 2013, at his Waco home.
Services will be held at 2 p.m. Saturday at OakCrest Funeral Home with burial in the China Spring, Texas, Cemetery.
Visitation will be held from 6 to 8 p.m. today at OakCrest Funeral Home, 4520 Bosque Blvd., Waco.
Rick was an amazing person and the most wonderful father anyone could ever ask for. His family meant the world to him. He loved music, fishing, hunting, and spending time with his family and friends. Rick worked with the fantastic people of Home State County Mutual for 15 years. He made many friends and memories with the great people of this company. He will be missed by many.
Rick was preceded in death by his wife, Sharon Baker; son-in-law, John "Trey" Echterhoff; and uncle, David L. Block.
He is survived by his father, Dr. C.R.F. Baker Jr. of Edisto; mother, Jo Anne Block Wise of Charleston; stepmother, Mrs. C.R.F. Baker Jr.; stepfather, W.R. Wise III; brother, Randolph S. Baker; sister, Mary M. Baker; daughters and their husbands, Jennifer and Casey Crow, Jessica and Chris Smith, Linda Echterhoff, and Ashley and Stuart Illing; as well as 11 grandchildren and a beloved daughter-dog, Sally.
John 11:25, "Jesus said to her, I am the resurrection and the life. Whoever believes in me, though he die, yet shall he live."