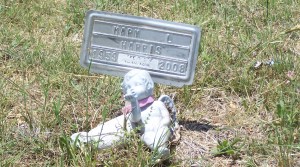 FHM. Location: W-Drahn
Born: July 4, 1959 Dallas County, Texas
Died: February 23, 2008 Robinson, McLennan County, Texas
Daughter of Lawrence Edward and Marsha Irene Lee Exum
Mary (Exum) Harris, 48, of Robinson, devoted wife, mother and grandmother passed away Saturday, Feb. 23, 2008, at her residence. Graveside services will be 3 p.m., Tuesday, Feb. 26, at China Spring Cemetery with the Rev. Ivan Ker officiating. Visitation will be 6 to 8 p.m. Monday at Lake Shore Funeral Home, in Waco. It is requested that pink be worn for breast cancer awareness.
Mary took special enjoyment out of life through her grandchildren.
She was preceded in death by a grandson, Douglas Harris.
Survivors include her husband, Davey Harris; daughters, Deana Ferguson and husband, Bobby, and Jessica Bryant; sons, Terry Murphy and wife, Mindy, and Curtis Harris and wife, Donna; grandchildren, Cody, Katie, Brittney, Hannah, Briana, Emily and Tyler; mother, Marsha Collins; father, Larry Exum; sisters, Joy Harter, Michelle Kinard, Suzy Waddell, Tara Nipp, and Lois Dangerfield; as well as other relatives and many friends.