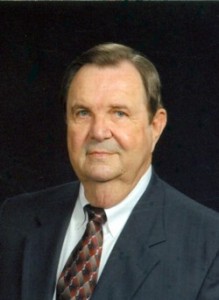 Born: September 21, 1937 Waco, McLennan County, Texas
Died: September 28, 2013 Waco, McLennan County, Texas
Parents:
Marshall Maurice Healer (1905 – 1986)
Thelma Irene Johnston Healer (1907 – 1992)
Spouse:
Rita Gay Golding Healer (1938 – ____)
Children:
Bobby Ray Healer (1959 – 1999)
Allan R. Healer, 76, of Waco, passed Saturday, September 28, at St. Catherine's Center in Waco. Services will be at 1 p.m., Wednesday, October 2, at OakCrest Funeral Home, with the Rev. Kip Osborne officiating. Burial will follow in China Spring Cemetery. Visitation will be from 6 to 8 p.m., Tuesday, October 1, at OakCrest Funeral Home.
Allan was born in Waco, Texas, to the late Marshall and Thelma (Johnston) Healer. He attended schools in the Lacy Lakeview area and graduated in 1956 from Connally High School. He and Rita Gay Golding, were married on December 6, 1957, in Lakeview Baptist Church, and were the parents of a son, Bobby, and a daughter, Laurie.
Allan learned the printing trade by working as a young man at his father's printing business in Waco. He left to work for a short time at General Tire before becoming a fireman for the City of Waco, a position that he enjoyed for 18 years. On his off days, he established a small printing business in his garage. Through the years, his company developed into Healer Printing and Office Supply which has served Waco 54 years, and will proudly continue to do so to carry on his dream.
Allan dedicated himself to his family which he served loyally as a loving husband and father. He was a member of the Western Heights Baptist Church, a Mason, a member of Karem Shrine, Karem Arab Patrol, and the Royal Order of Jesters Court 115 in Waco. Occasionally he enjoyed golf, but the focus of his life was building a successful business and spending time with his family.
He was preceded in death by his son, Bobby Healer; and brother, Jim Bob Healer.
Survivors include his wife, Rita; and daughter, Laurie McElhaney and husband, Michael, of Austin.
Waco Tribune-Herald: 9/30/2013…P13